yep, last night i went to the indonesian bazaar * well, it actually for udergraduate students n stuf*. we went to curtin uni to took some pictures...and here it is...
oohh...my dream uni..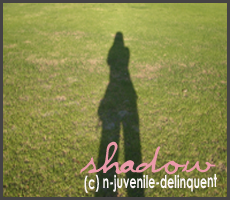 i took my own shadow on the way to the car..lol
a lot of food there peeps. i ate satay a lot..*yumm* XD. siti came there 30 mins after i came. we just walking around..gosh..most of them are students....anyway, there were lot of bands BUT i dunno what they were singing...i can't even hear them. the drum sound is the loudest. the only songs that i heard are; have a nice day- bon jovi and karma- coklat.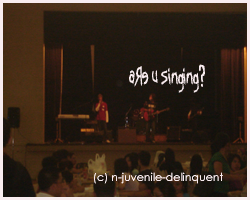 the first band that performed, and the loudest one! can't hear them!
we were daring each other to unplugged that thing, but no one has a gut to do it!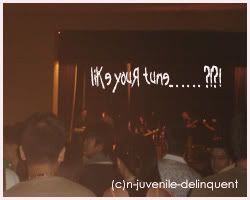 lyke them...eventhough i have no idea what song they were playing, they were playing this indonesian song, but i dunn what's the title.
well, i went home around 9 cuz i'm so sleepy and my eyes were red. there's this guys that acting lyke gay huehuee :) they were so funny!! they were dancing with singlet and boxers..huehuee